Patient care & customised orthodontic solutions
Dr Singh and her team are focused on ensuring that every patient coming for orthodontic treatment feels comfortable, and that their orthodontic smile objectives are fully supported throughout their diagnosis and treatment. She and the Capital Smiles care team ensure that each treatment plan recommendation is followed by ongoing expert care.
She welcomes your call to discuss your patient's orthodontic treatment or for any challenging cases you may have that you would like guidance with. If you have a patient that requires an urgent appointment, please be assured that Dr Singh and our care team will make every effort to accommodate their needs.
If there is anything you wish to discuss with Dr Singh, please contact our staff at Capital Smiles and they will ensure you are put in direct contact with Dr Singh.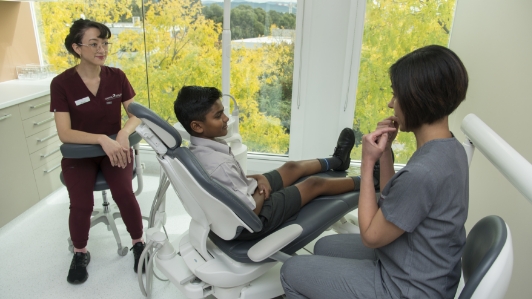 Referrer Communication – for referrals only
Should you prefer to message Dr Singh rather than a phone call, please fill in the form below.