Why are the teenage years recommended for Orthodontic treatment?
The teenage years are usually the best time for orthodontic treatment. Having braces as a teenager is usually simpler and more comfortable as compared to having braces as an adult.
This is mainly because there is a lot of growth going on during the teenage years and this growth can often be harnessed to help correct orthodontic problems because the jaw bones and soft tissues are more pliable during this time.
Orthodontic treatment for teenagers usually takes between 18 to 24 months. Some complex problems, such as impacted teeth or jaw discrepancies, may result in longer treatment time.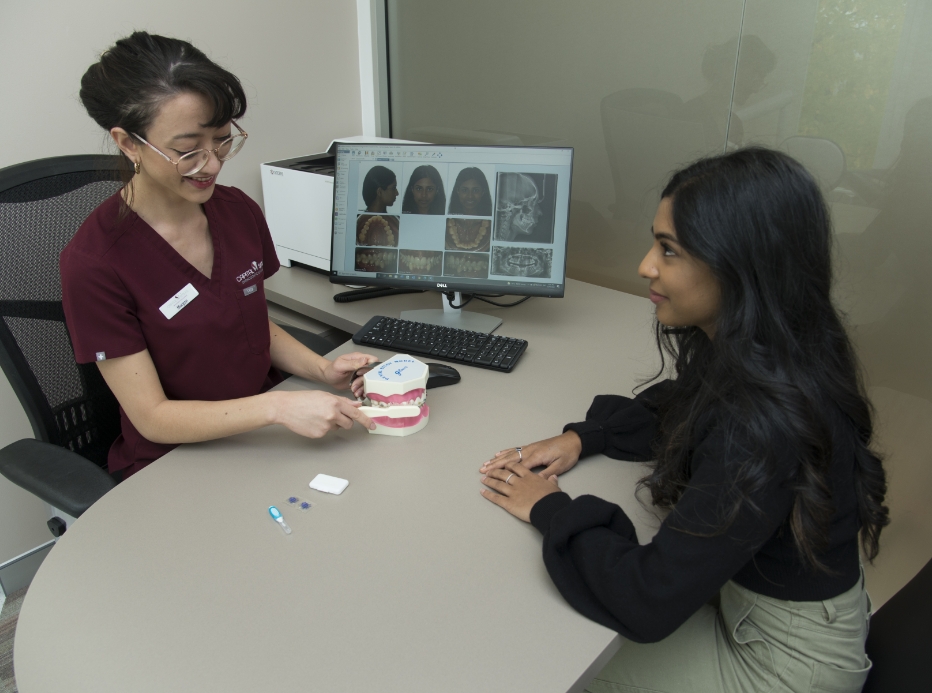 What kinds of braces are suitable for teenagers?
Technological advances have now brought about more orthodontic treatment options than ever before.
These include:
Metal Braces
Ceramic Braces
Lingual Braces
Metal Braces
These are the most popular type of braces for teenagers. Again, thanks to technology, most braces are now smaller and less bulky than they used to be, making them more comfortable and easy to get used to.
At Capital Smiles, we use low-profile metal brackets to further enhance patient comfort. Coloured or plain elastic ligatures can be used with metal brackets and these are changed at regular intervals so that your teenager can have a bit of fun with different colours on their braces.
Ceramic Braces
Lingual Braces
Dr. Singh will assess your child's case and go through all available options with you and your child to ensure that your teenager benefits from the most suitable braces option for him or her.
To arrange for a consultation with our specialist orthodontist Dr Jasprit Singh, please call us on 02 6111 2946 or 0456 711 950.