Your Guide to Lingual Braces
More adults and teenagers are now seeking orthodontic treatment that is discreet and ideally, invisible.
Of these options, lingual braces, which are braces fitted BEHIND the teeth, are the only truly invisible way to move teeth precisely and with good control. These braces are suitable for all teenagers and adults who want to straighten their teeth, but do not want to be seen wearing braces.
Here at Capital Smiles, Dr Singh uses a completely customised lingual appliance; the WIN lingual brace system from DW Lingual Systems, Germany. This is a system that consistently produces the expected treatment results. Developed by a highly skilled and innovative team headed by Professor Dirk Wiechmann in Bad Essen, Germany, the advantages of WIN Lingual braces are as follows: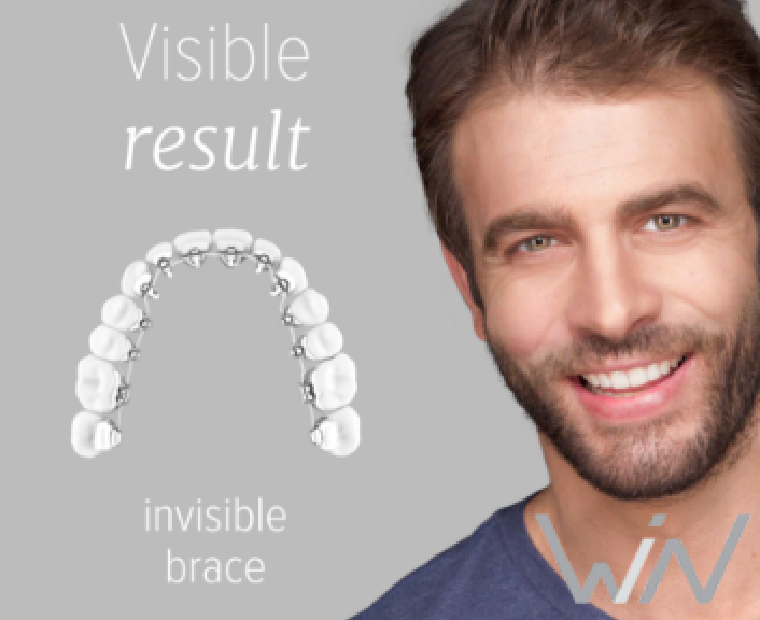 Another advantage to having WIN lingual braces is that the damage which can sometimes occur due to poor tooth-brushing during orthodontic treatment tends to be less severe and less visible as compared to traditional braces that are fitted onto the front surfaces of teeth.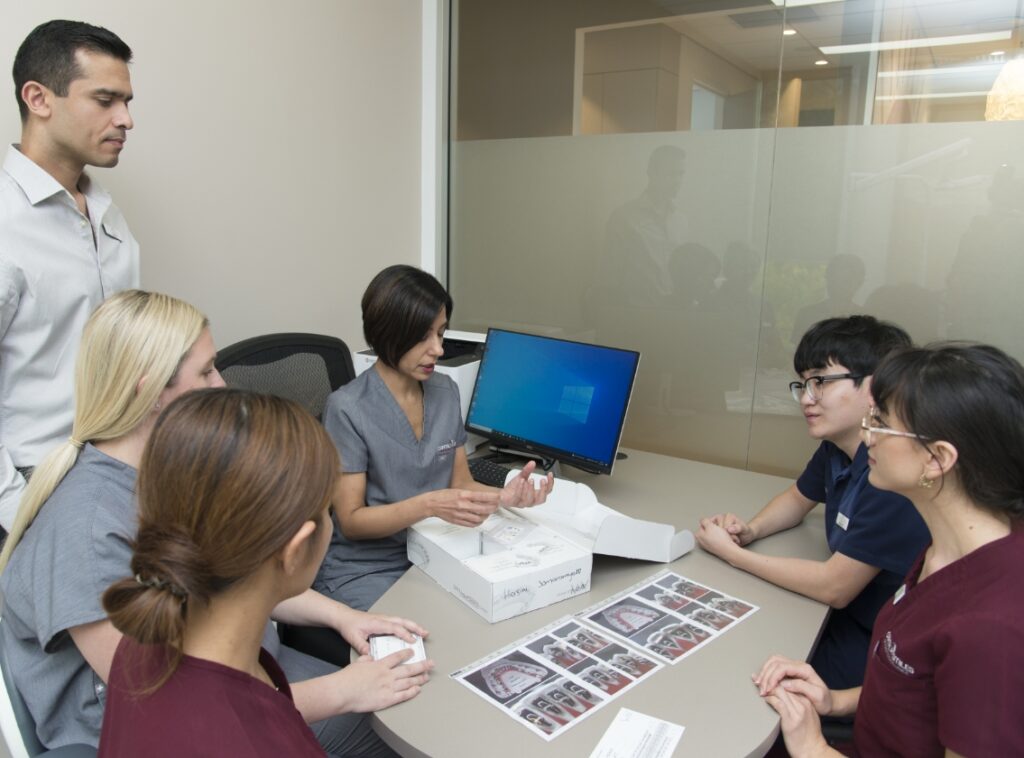 Once fitted, WIN lingual braces exert slow, gentle pressure onto the teeth to align them. Treatment times with lingual braces are generally the same as those with traditional braces, with most cases ranging from 18 to 24 months. Appointments are usually 4 to 6 weeks apart. Some complex cases may take longer.
When lingual braces are first fitted, there is some discomfort associated with them. Initially, ulcers occur on the tongue due the rubbing of the tongue against the braces. These disappear and reduce with time as you adapt to your braces. WIN lingual braces are generally more comfortable and flatter than other lingual brace systems as they are well adapted to each tooth and are therefore not bulky. Orthodontic wax can be applied onto the braces to reduce the rubbing of the tongue against the braces during the initial adaptation period.
Speech can also be altered for a few weeks as the lingual braces encroach into the tongue space, and also because the tongue will be contacting the braces instead of the teeth whilst talking. As with traditional braces, there will be some pressure on the teeth as they are moving and this will necessitate a soft diet whilst the patient adapts to the pressure. After a week or two, the discomfort disappears, the ulcers reduce, and speech is very often back to normal.
It is never too late to have WIN lingual braces as long you have healthy teeth and gums. Therefore, visiting a WIN certified orthodontist for a consultation is a good place to start to explore your options and find out all you need to know before taking the plunge.
Our orthodontist, Dr Jasprit Nirmal Singh, is currently the only orthodontist in the ANZ region to hold a Masters in Lingual Orthodontics from the University of Hannover in Germany.
To arrange for a consultation with our specialist orthodontist Dr Jasprit Singh, please call us on 02 6111 2946 or 0456 711 950.