We look forward to welcoming you to our practice. We are happy to answer any queries you may have by phone, or you may find the answers you need below.
To make an appointment, please contact our friendly staff on
(02) 6111 2946
What to bring to your appointment
When you come for your appointment, please bring the following: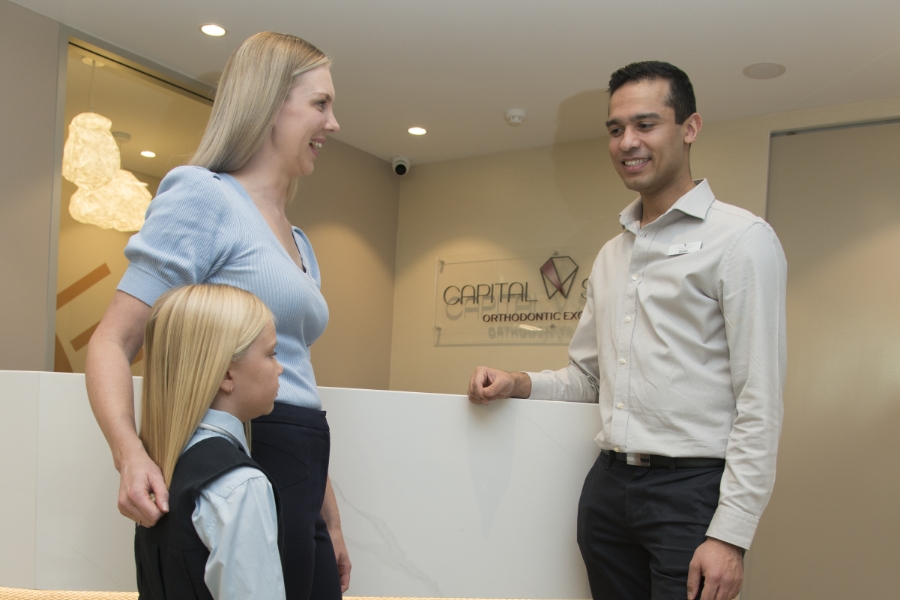 Payment is to be made at the time of the appointment and can be made with cash, credit card or
EFTPOS. We accept all major credit cards.
If you need to change or cancel your booking, please inform us with more than 24 hours' notice. This will enable us to offer your appointment slot to our patients on our wait list.
Car parking is available on the street as well as at the rear of our building as per our Capital Smiles parking signs.
Bus #58 stops on Denison Street and then it's approximately a 5-minute walk along Napier Close until you reach Capital Smiles.